Repertoire
Hier finden Sie einen kleinen Vorgeschmack unseres Musikprogramms, sowie das komplette Repertoire als Download.
Musikprogramm: Band mit Sängerinnen
Jazz/Swing/Hintergrundmusik
All of me – Frank Sinatra
Perfect – Ed Sheeran
You have got a friend – Carol King
English Man in New York – Sting
My Baby just cares for me – Nina Simon
Angels – Robbie Williams
Take Five – Dave Brubeck
uvm. von Nora Jones, Eric Clapton …
That's Amore – Wiener Walzer
Sway – Cha Cha
Copacabana – Samba
Besame Mucho – Rumba
You light up my life – Englisch Walzer
I´ve have seen that face before – Tango
Waterloo – Jive
uvm. Rock & Roll, Quickstep, Discofox …
Partymusik/Stimmungsmusik
Wannabe – Spice Girls
You are the one that I want – Grease
I´m so excited – Pointer Sisters
Dancing Queen – ABBA
Auf uns – Andreas Bourani
I feel good – James Brown
All about the Bass – Meghan Trainor
Can´t stop the feeling – Justin Timberlake
Shotgun – Georg Ezra
uvm. Georg Michael, Katrina & the Waves …
Love runs out – One Republic
No Roots – Alice Merton
Rise – Jonas Blue
Ain't no Mountain high enough – Marvin Gaye
Valerie – Amy Winehouse
Bring me some Water – Melissa Etheridge
Highway to Hell – AC/DC
Rocking all over the World – Status Quo
Simply the Best – Tina Turner
uvm. Rolling Stones, U2
I´m from Austria – Rainhard Fendrich
Aber bitte mit Sahne – Udo Jürgens
Ham kummst – Seiler und Speer
Du entschuldige i kenn di – Peter Cornelius
Cordula Grün – Josh
Chöre – Mark Forster
Eine ins Leben – Pizzeria & Jaus
Hello Josephine – Fats Domino
Hit the Road Jack – Ray Charles
Unchain my Heart – Joe Cocker
uvm. von  Connie Francis, The McCoys …
Schlager / Volkstümliches
Brenna tuats guat
Wilds Wasser
Er hat ein knallrotes Gummiboot
Aber bitte mit Sahne
Ein Bett im Kornfeld
Ab in den Süden
Zillertaler Hochzeitsmarsch
Er gehört zu mir
Atemlos uvm.
Musikprogramm für Trauungen: Sängerin und Keyboardspieler
Nie mehr ohne di sei – Seer
Make you feel my love – Adele
Tage wie diese – Die Toten Hosen
You raise me up – Ich sage ja – Josh Groban – H.Fischer
uvm. von Nora Jones, Leona Lewis
Ain´t no mountain high enough – Dionne Bromfield
Halleluja – Leonard Cohen
Halt mich – Herbert Grönemeyer
Oh happy day aus Sister Act
uvm. von Starlight Express, Whitney Houston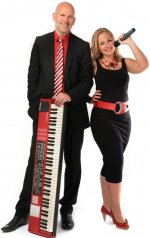 Die fabelhafte Welt der Améli – Yann Tiersen
Forrest Gump
River Flows in You
uvm. von Elton John, Billy Joel
Klassisch/kirchliche Lieder
Ave Maria
Hochzeitsmarsch
Du bist das Licht der Welt
Ehre sei Gott in der Höhe
uvm. von Pachelbel, Beethoven
Musikprogramm: Klavier/Keyboard – Solo
Can you feel the love tonight – Elton John
Misty – Ella Fitzgerald
Saving all my love for you – Whitney Houston
uvm. von George Michael, Bruno Mars …
Copacabana – Barry Manilow
Donauwalzer – Johanna Strauss
Let's twist again – The Beatles
Tea for two – Frank Sinatra
uvm. von Billy Joel, Dean Martin …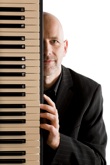 Musikprogramm: Akkordeon Solo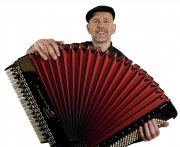 Französische Musik, Tango
Cest si bon – Eartha Kitt
La Cumparsita
Jalousie
Sous le ciel de Paris – Hubert Giraud
uvm. von Édith Piaf, …
Blue Moon – Billie Holiday
Pink Panther – Henry Mancini
Sunny – Bobby Hebb
Boogie Medley
uvm. von Elvis Presley, Champs (Tequila)