Repertoire
Hier finden Sie einen kleinen Vorgeschmack unseres Musikprogramms, sowie das komplette Repertoire als Download.
Musikprogramm: Band mit Sängerinnen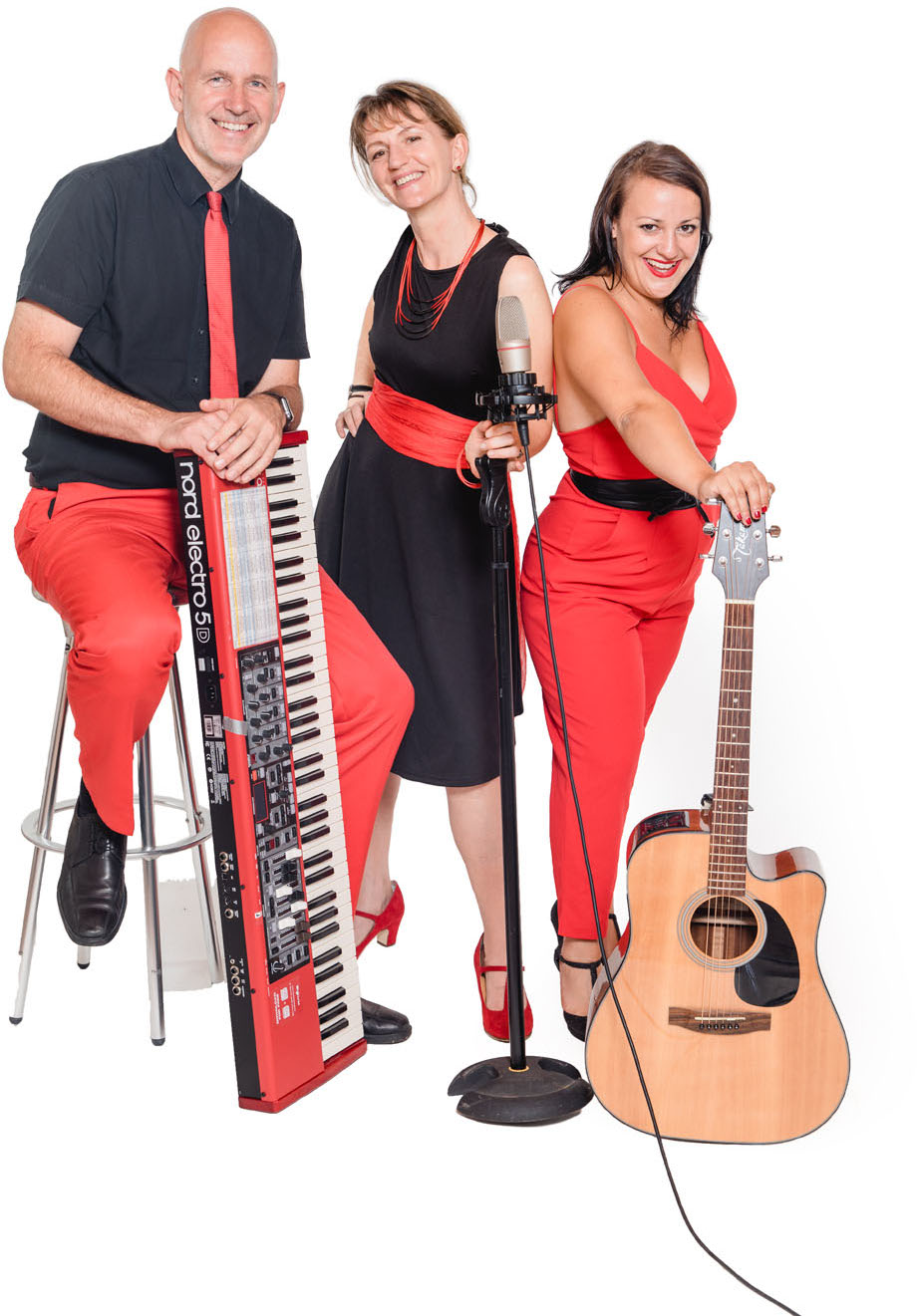 All of me – Frank Sinatra
Make you feel my love – Adele
You have got a friend – Carol King
Somewhere over the Rainbow – Israel Kamakawiwo'ole
uvm. von Nora Jones, Nina Simon …
Wannabe – Spice Girls
You are the one that I want – Grease
Ich lass für dich das Licht an – Revolverheld
Auf uns – Andreas Bourani
Can´t stop the feeling – Justin Timberlake
Shotgun – Georg Ezra
No Roots – Alice Merton
Rise – Jonas Blue
uvm. von Ed Sheeran, Mark Forster …
I´m from Austria – Rainhard Fendrich
Ham kummst – Seiler und Speer
Du entschuldige i kenn di – Peter Cornelius
Cordula Grün – Josh
Hello Josephine – Fats Domino
Hit the Road Jack – Ray Charles
uvm. von Status Quo, Connie Francis …
Schlager / Volkstümliches
Brenna tuats guat
Zillertaler Hochzeitsmarsch
Wilds Wasser
Er hat ein knallrotes Gummiboot
Ein Bett im Kornfeld
Ab in den Süden
Er gehört zu mir
Atemlos uvm.
Musikprogramm: Kirchliche Trauungen – Hochzeitsmusik mit Sängerin und Keyboardspieler
Nie mehr ohne di sei – Seer
Make you feel my love – Adele
Tage wie diese – Die Toten Hosen
You raise me up – Ich sage ja – Josh Groban – H.Fischer
uvm. von Nora Jones, Leona Lewis
Ain´t no mountain high enough – Dionne Bromfield
Halleluja – Leonard Cohen
Halt mich – Herbert Grönemeyer
Oh happy day aus Sister Act
uvm. von Starlight Express, Whitney Houston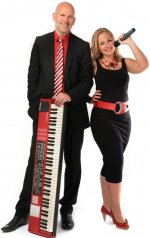 Die fabelhafte Welt der Améli – Yann Tiersen
Forrest Gump
River Flows in You
uvm. von Elton John, Billy Joel
Klassisch/kirchliche Lieder
Ave Maria
Hochzeitsmarsch
Du bist das Licht der Welt
Ehre sei Gott in der Höhe
uvm. von Pachelbel, Beethoven
Musikprogramm: Klavier/Keyboard – Solo
Can you feel the love tonight – Elton John
Misty – Ella Fitzgerald
Saving all my love for you – Whitney Houston
uvm. von George Michael, Bruno Mars …
Copacabana – Barry Manilow
Donauwalzer – Johanna Strauss
Let's twist again – The Beatles
Tea for two – Frank Sinatra
uvm. von Billy Joel, Dean Martin …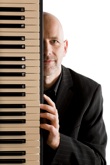 Musikprogramm: Akkordeon Solo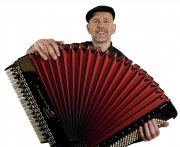 Französische Musik, Tango
Cest si bon – Eartha Kitt
La Cumparsita
Jalousie
Sous le ciel de Paris – Hubert Giraud
uvm. von Édith Piaf, …
Blue Moon – Billie Holiday
Pink Panther – Henry Mancini
Sunny – Bobby Hebb
Boogie Medley
uvm. von Elvis Presley, Champs (Tequila)
Wir freuen uns auf Ihre Anfrage.